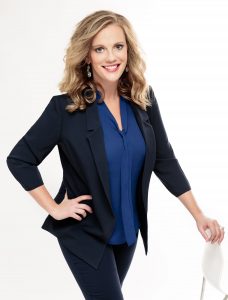 Lyndsey was born and raised in Dayton, Ohio. She moved to beautiful Naples, Florida in 2012 where she currently resides with her husband and three daughters, referred to as Team Trifecta. As a young child, Lyndsey loved sports (especially basketball) and traveled around the country through high school playing at different college venues. This instilled in her a desire for competition, a grave understanding of humility, and the tenacity to overcome obstacles. She also loved volunteering at a local nursing home where she planned activities for the residents and spent time listening to their extraordinary stories of years past.

In 2008, Lyndsey graduated from Wright State University with a degree in communication (minor in business management). She went on to work as an outside sales representative in a variety of fields including electricity, paper, and commercial HVAC systems. Those jobs led her to realize her true passion was in real estate. Lyndsey grew up working for her father who owns an appraisal company. As a teenager she often found herself trying to figure out the market value of homes in her area. Many Sundays were spent driving though new neighborhoods, stopping to get information from sales centers, and checking out open houses. She even dabbled in the appraisal industry as an adult before finding her niche in the real estate industry. Real Estate is a combination of sales, market knowledge, and engaging with people, all of her favorite things.

During her free time Lyndsey enjoys spending time with her family at the pool (or beach), going to the park, running a local moms' organization, volunteering at community functions, and checking out all that Southwest Florida has to offer (festivals, parades, and fairs).

If you want a real estate agent who treats you like family, knows the market, and has a fierce attitude (while still being compassionate) then Lyndsey is your girl!